The LGA is like a fabulous destination hotel with a large open air gymnasium, a Japanese garden/park, a food court with a restaurant, casino, and a band stand for concerts. To live on other worlds we must learn how to grow food in low gravity, so a vertical layered garden will join the park's far end.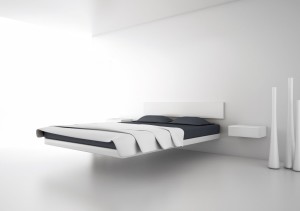 Under the LGA floor will be a layer of sound-proof hotel rooms called the LGA Habitation Area where The Gateway's guests will enjoy the best sleep they have ever had in lunar gravity. Below the guest rooms will be a series of hangers housing escape vehicles should an emergency necessitate their use.
The LGA Habitation area is designed to offer accommodations with a comfort level previously unseen anywhere in space. Designed to save weight, each room will be simple, yet elegant. Travellers from Earth will be en route to The Gateway for up to 24 hours and after they arrive they will be more than ready to have a hot shower and a good meal.
The LGA's guests may all seem to be having a lot fun playing in this large Lunar Gravity Area but this important zone will also be the focal point of valuable human space science: Air & water purification, fruit and vegetable farming off world, and the reaction of our bodies functioning in 20% of Earth gravity will fill textbooks for generations.
LGA Technical Overview
| | |
| --- | --- |
| Width: | 304m (Disc) |
| Depth: | 76m (Narrows to 45m at Rim) |
| Atmospheric Pressure: | 1 atm, 1013 hPa, 29.92 inHg |
| Gross Volume: | 3,150,000 m3 |
| Solar Power Generation: | 10.4 Mw |
| Guest Rooms: | 300 |